f you are ready to take your business to the next level by shifting your focus to boosting sales and increasing your commissions, then you'll love being a member at Automated List Profits because our job is to make your life a LOT easier, your list size BIGGER and your bank balance FATTER!

Every marketer will tell you.. that in order to add more profits to your bottom line you must have a list! Building a big, responsive list of email subscribers is the fastest and easiest way to do it...
I know you've already heard it a million times, but the sad truth is the reason why most marketers fail, (and over 90% do), is because they just didn't 'get' how important list building (and developing a relationship with their subscribers) actually is.
Well After 7 Years In This Industry... I Gotta Tell You... It's CRITICAL!
But because you've already demonstrated you're a savvy marketer and list building is one of your top priorities, I'm going to help you build your lists bigger and faster than ever before...
Inside the Automated List Profits member area you can get all the ready made content and resources you need to build a highly targeted and responsive mailing list...
Imagine making an unlimited amount of money with these professionally written reports and email messages designed to grow your reputation in the marketplace and deliver tremendous cash returns without you ever having to write a word yourself...

Here's why smart marketers use Automated List Profits:
Every month Automated List Profits insiders get to 2 brand new reports, each report comes with it's own killer squeeze page designed to convert even casual visitors into fresh leads - You'll also get keyword & affiliate research to make that step between great content and profits that much easier...
The reports come with full private label rights so you can brand them as your own and give them away (or sell them, combine them, chop them up and edit them) to build up your lists and engage with your new readers...
But that's not all... To save even more time, you will also get 7 expertly written, copy/paste email follow ups for each report written by top writers and guaranteed to keep your new readers entertained, engaged (and buying)
Take A Peek Inside The Squeeze Kits!
It's true! EVERY "Guru" in EVERY niche has one thing in common.
They've focused on building massive, highly targeted email lists that deliver their message, solidify their brands and generate INSANE profits - Simply put their focus is on list building

And with Automated List Profits you can do the same without doing all the hard work yourself... Just use our exclusive squeeze pages, special reports, follow up messages and insider market research and sit back and watch your lists explode!
I'm sure you've heard it said that "the money is in the list"...
You know that the people you look up to in your market are able maintain their status and SLAUGHTER the competition (including you) because they've got what most people don't -
Stop making it any harder on yourself by spending every waking hour trying to create all these elements yourself?
It's crazy, most people are too busy doing all this stuff rather than enjoying the rewards a loyal community of action taking subscribers bring.
It's time to revamp the way you do business online and start making MORE money in LESS time.
You'll be equipped with EVERYTHING you need so you can create your very own action-driven client base that will anxiously respond to your offers...
It will ultimately transform your online business into a rock solid EMPIRE that is virtually indestructible!
Okay first of all I'll assume you wouldn't be crazy enough to actually do all this on your own, (otherwise you'd be too bogged down creating content to actually spend time growing your business right) - So let's say you found a reliable outsource team to do this for you.
Here's how that would break down in your monthly costs:
Quality, 10-30 Page Report/ Fully researched & edited = $150 - $200

Pro eCover Design + PSDs (licensed images) = $75 Minimum

Killer Squeeze Page with Graphics & Copy = $100

7 Part Follow Up Email Series = $150 - $200

Extensive Keyword & Affiliate Research = $75

FULL Video Training

To Get Set Up Fast & Bonuses

= $200+

Which Membership Should You Get?
You'll get amazing value from either of them, but if you want to get the best bang for your buck, you can't beat the lifetime membership.

With the LIFETIME option, just ONE payment gives you acces to new PLR list building kits every month and access to the entire back catalogue of kits ready to go... forever!

60 Day No-Questions Asked Money Back Guarantee
We're confident you'll be extremely satisfied with any of our memberships at our flagship site 'Automated List Profits'
However, if you're not happy for any reason, we want you to contact me anytime within 60 days and I'll send you a full refund and cancel your subscription. With this extra peace of mind securing your spot right now should be an easy decision as it comes entirely risk free.
Essentially, you are getting a full 60-day "trial" to test out the site first before making a final decision! Get started with ZERO risk now!

Monthly Membership:
(2 New PLR List Building Kits Every Month)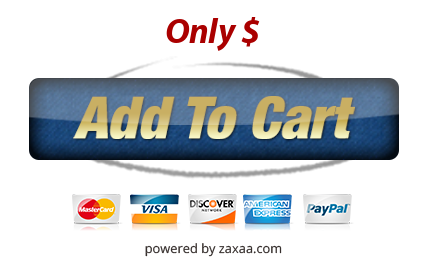 The Yearly Membership:
(2 New PLR List Building Kits Every Month)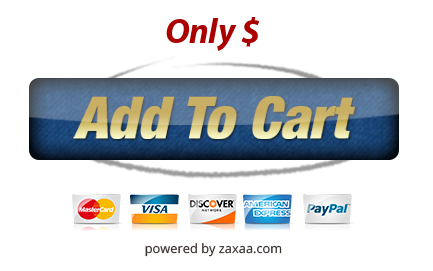 Or, The Best Value -
LIFETIME

Membership With

No

Recurring Fees... (

2 New PLR List Bulding Kits Every Month

And

Unlock

Our

Entire Archive

of

110+ Kits!

)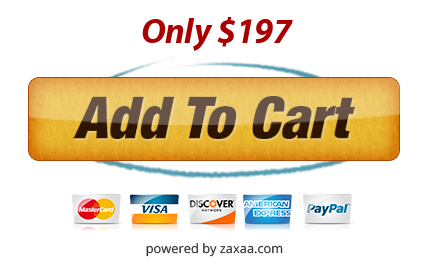 Don't Miss This Incredible Opportunity!
Every guru has a list. Every online entrepreneur needs one.
Your business will grow in size and success from just a single list, it's totally bulletproof and has been proven to work time and again. Your list will become your most valuable asset!
As a member of Automated List Profits you will be among the most elite of all marketers who can effortlessly build laser targeted mailing lists that are BURSTING at the seams with hungry and loyal buyers.

Never again will you ever have to pay a fortune to market your business any other way.
No pay per click marketing, no time consuming bum marketing projects, and no begging and pleading with joint venture partners, co-registration services or ezine owners to run your ads..
You simply won't need anyone or anything else! Get Started Today
To Your List Building Success!


P.S. If you really want to join the ranks of the wealthiest online marketers, you NEED to have a mailing list in your online arsenal. It's the fastest and easiest way to increase profits and gain a competitive edge in your market.
Nothing else will do this for you like a targeted, heavy hitting email list will!
P.P.S. Automated List Profits was developed to work for anyone. It's comprehensive, elements delivered each month are all you need to start cranking out insanely profitable mailing lists, faster and easier than you ever thought possible. I guarantee it!
FAQS
Q: What Do I Get?
A: You will receive instant access to the AutomatedListProfits.com member area where each month you'll get 2 complete (unique and exclusive) list building packages.
Each pack contains a professionally designed squeeze page (with bullet copy and graphics), a 10-30 page report on a hot marketing related topic, a 7 part AR follow up series + keyword research and recommended affiliate programs to promote related to each topic.
PLUS+ If you decide to purchase a lifetime membership you will also receive instant access to our entire back catalogue of report packages (now at 30 titles).
Q: Are these PLR packages unique?
A: Yes, all packages are created by our own in house team and they aren't available anywhere else online.
Q: Can I give away the reports or sell them?
A: Both! We encourage you to use them as incentives to build your subscriber list and promote your offers and affiliate offers through them. (set up your provided squeeze page and offer them free to new subscribers) The only thing you cannot do is give people access to the source documents and files (these are for your own personal use).
Q: Can I Say I Wrote These?
A: Yes you get full private label editorial rights so you can add yourself as the author, edit them, add to them, change the graphics, rename them whatever you need.
Q: How do I get started?
A: Scroll down about two lines and click on the blue button to start :-)
Contact | Copyright | Disclaimer | DMCA | Terms | Spam | Privacy | FTC | Social Media | Affiliates
All rights Reserved www.SqueezeKits.com